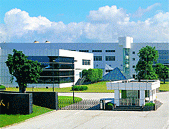 Oulay Bamboo Industry Co.Ltd. supplies bamboo canes,(bamboo poles), bamboo fences, bamboo sticks, bamboo table ware, arrow shafts, agricultural bamboo, garden decoration products and other bamboo crafts.
We are one of the leading manufacturers of bamboo series products in China for more than18 years.Our factory is located in the north of Fujian Province, where grows around 10 million acres of small and medium bamboo and it becomes one of the major resource bases for our products.
We have devoted ourselves to the exploring and processing of bamboo traditional products for many years. Especially the bamboo canes are our top sale with a large quantity. Our company always strictly control every process of bamboo poles' production. All the bamboo poles are selected, washed, straightening, drying or insolating enough and go through treatments of anti-mildew, killing insect and fumigation with methyl bromide before they are sold abroad.
Bamboo arrows are our special products. Mainly 84cm & 100cm long for most user in USA for hunting or training or DIY for making bamboo arrows, diameter 9mm, very straight.

Bamboo fence and bamboo furniture are fully made by hand with the materials of selected bamboo poles or bamboo blades at various style and size.

After many years' efforts, we've not only expanded our business with more and more overseas customers, but also developed a large quantity of skillful workers. With guarantee of the best product quality and customers' satisfaction, our production capability increases year by year.

Welcome your inquiries at any time. Sincerely hope we could build up good cooperations with you and become one of your steady suppliers and reliable partners in China.